By Adil El Youssefi Liquid Intelligent Technologies 
Kenya's agriculture sector has grown by 4.8% annually since 2012 with its share of GDP at 33% as of 2016. At the same time, while Kenya's food deficit has decreased, it remains higher than the sub-Saharan Africa and world averages. With the ambitions of an annual economic growth of 10%, food security was made a key part of Kenya's Big Four agenda by the government.
Kenya has started making strides in this area by putting in place a 10 year Agricultural Sector Transformation and Growth Strategy (2019-2029). Priority is on the transformation of smallholder agriculture from subsistence to an innovative, commercially-orientated and modern agricultural sector. Unfortunately, the impacts of coronavirus and movement restrictions imposed by the government will definitely cause disruptions in food production and local and global distribution chains during and post COVID-19. Technology and new digital tools can help farmers use precise amounts of inputs, detect issues with their crop and better manage their farm operations. Digital solutions are facilitating many businesses to make better decisions, and why should farmers not take advantage of that too.
Recognising that technology has a role to play in this sector, the president a few years ago said the country would use science and technology to achieve inclusive agricultural growth, nutrition and food security in the country. I am sure that right application of technology can be leveraged to address the challenges like food security in current times and the future. For instance, the use of advanced devices and precision agriculture allows businesses to be more profitable, efficient, safer, and more environmentally friendly. The Internet of Things (IoT) ecosystem, comprising of sensors, connectivity, data analytics, workflow automation platforms and applications offers enormous promise to the continent in terms of addressing the challenges outlined above.
IoT offers huge potential in terms of enhancing agricultural productivity to meet food demand. Smart agriculture will utilise IoT-based technologies and solutions to boost operational efficiency, maximise yields and minimise wastage, thanks to real-time field data collection, data analysis and deployment of control mechanisms.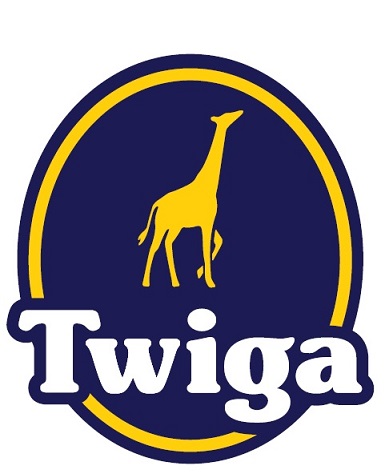 A good example here is our work with Twiga farms. Liquid Intelligent Technologies deployed a complete precision agriculture IoT system to improve farm productivity at Twiga's Takuwa farm. The system includes four different types of agriculture sensors: a comprehensive weather station, soil moisture and temperature probes, borehole water meters, and sensors for measuring irrigation water acidity and salinity. The system takes advantage of Liquid Intelligent Technologies's extensive low-power wide area IoT network using 0G Sigfox technology covering 85% of the population in Kenya at lower costs than other technologies.
These sensors provide critical information to the Twiga agronomy team, helping to measure temperature, humidity, rainfall and wind speed to give real-time data at the farm site. This helps the farm managers know the right farming approach to be applied, such as when to irrigate or apply pesticides. Further, the water quality sensors provide specific metrics that help the team to optimize their fertilizer application.
Furthermore, Liquid Intelligent Technologies has installed soil probes that measure moisture levels and temperature at 6 different depths into the soil, giving precise information of soil quality and irrigation needs at the roots of specific crops. This is set to improve farming methods at Takuwa farm and contribute towards increase of crop yield for Twiga Foods.
In the long run, by using IoT-based soil monitoring systems, farmers will also be able to track and improve the quality of soil to avoid degradation and to minimise erosion, densification, salinisation, acidification and pollution by toxic elements. This should significantly improve crop yields and help boost food security. Over all farmers no longer have to apply water, fertilizers, and pesticides uniformly across entire fields. Instead, they can use the minimum quantities required and target very specific areas, or even treat individual plants differently.
A similar approach can develop precision livestock farming, using the IoT to support real-time monitoring of productions, health and welfare of livestock to ensure optimal yield. In line with this, we have deployed an IoT network in Western Kenya and Nyanza to monitor and protect freshwater fish populations. We partnered with Lakehub innovation hub in Kisumu and the local fish producers to deploy sensors that monitor water temperature and pH values in ponds.
Farming has changed a lot over the last 50 years. Without a doubt there are many advantages of using technology in agriculture which include higher productivity, decreased use of water, fertilizer, and pesticides, which in turn keeps food prices down and reduced impact on natural ecosystem. Amongst all the above advantages, I am also sure that use of new and innovative technologies in agriculture will make the sector attractive to youth there by helping reduce unemployment & reducing migration to cities. In a nutshell, technology will allow farmers and their families to be more economically, socially, and environmentally sustainable.