A single network like no other.
Since putting our first fibre in the ground in 2009, our high-speed cross-border network has grown to over 110,000km of fibre. It is the continent's largest independently owned network, offering connectivity to all the main subsea cable systems that link Africa to the rest of the world. 
We are also the first to establish a direct terrestrial communication link between Cape Town, South Africa, and Cairo, Egypt – stretching the entire length of the continent and offering improved latency.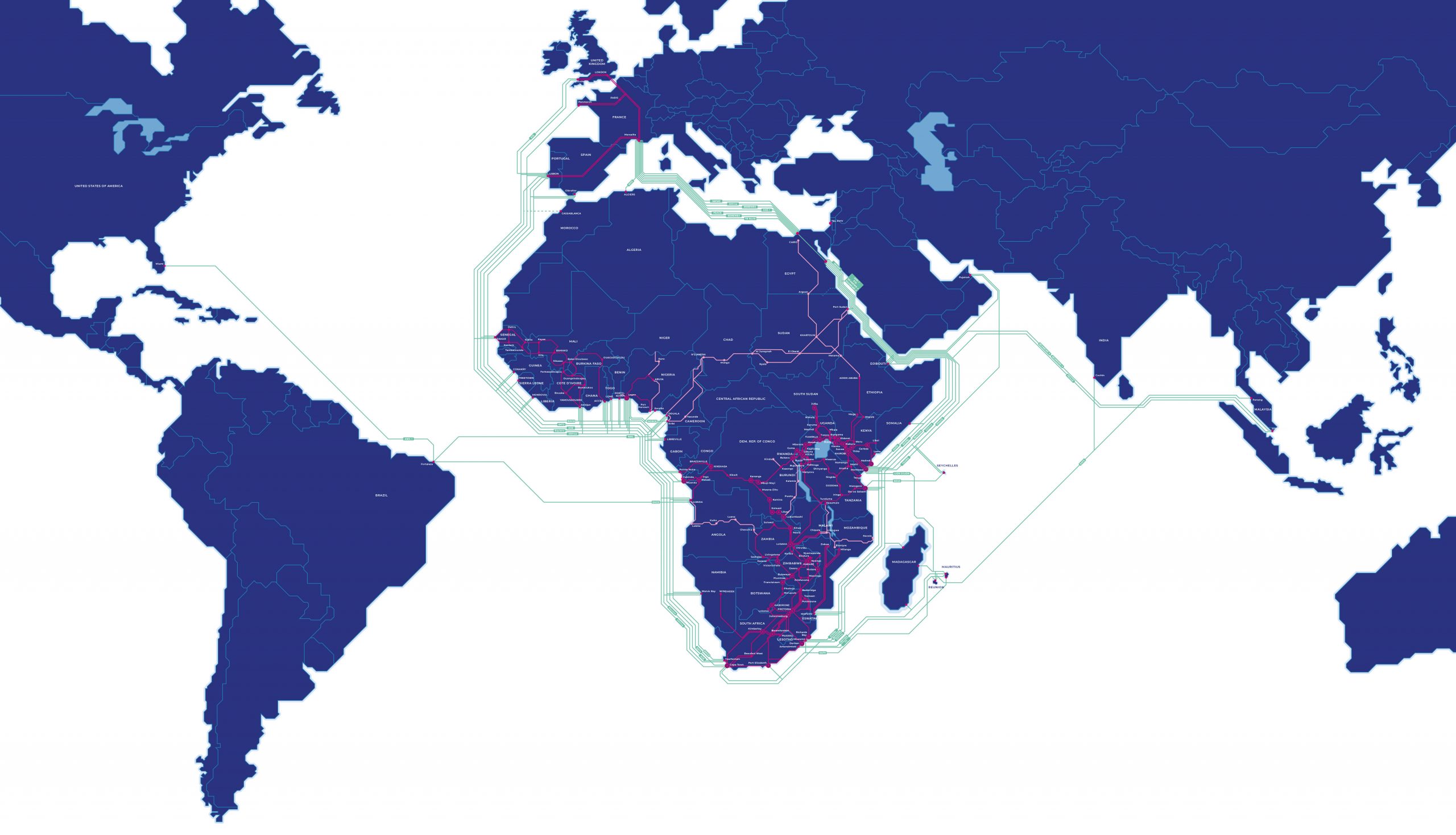 Our award-winning network at a glance: 
Africa's largest independent fibre network, spanning over 110,000km
A reliable and highly protected, self-healing, switched backbone that prioritises traffic within Africa to reduce latency
State-of-the-art data centres in Johannesburg, Cape Town and Nairobi, with a combined potential 19,000 square metres of rack space and 78 MW of power
Consortium member in SAT3/SAFE, WACS, TEAMS and EASSy, as well as a large IRU inventory holder in SEACOM
Onwards connectivity to major international hubs such as London and Marseille