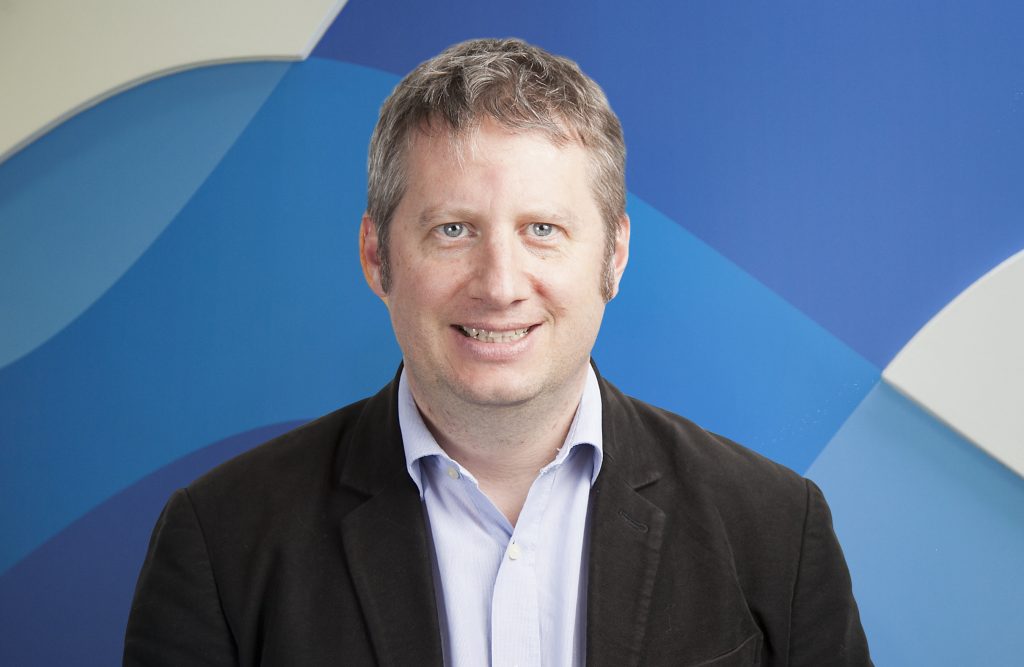 Its been a strange and busy 2 weeks for me since the 2020 COVID-19 or Coronavirus began sweeping across the globe; reportedly originating in the Wuhan province in China but now (at the time of writing this article) has been proven by testing to be present in 175 countries, according to John Hopkins University
I live in Kenya these days and things changed here around the weekend of 13th and 14th March, when the first confirmed cases of Coronavirus were announced in a number of African countries. This was followed by decisive and clear measures, delivered by the top leadership, being announced to prevent the spread of the virus. My parents in the UK even watched President Kenyatta's speech (via YouTube) to the nation and sent me messages about how impressed they were at the leadership being demonstrated, compared to what they were seeing in the UK.
The lockdown has already had a dramatic impact on online habits in Africa.
At least that's what I'm seeing when I look at data and statistics of traffic on the largest IP network on the continent of Africa, and I listen to what other industry leaders in the digital economy of Africa are saying.
I've spent the last 18 years working for Liquid Intelligent Technologies, which has a vision to build Africa's digital future. We've done this by investing hundreds of millions of dollars in fibre optic networks, data centres and cloud, leaving Africa with top-class digital infrastructure that interconnects many nations.
Yet in most of the countries that we operate in, we are seeing slow progress with digital transformation that our infrastructure should be enabling. But I believe what I've been seeing over the last few days may kick-start a trend of rapid growth in the digital economy.
Ecommerce rising?
Ecommerce could be on the of the sectors that changes first and the most.
On Monday 15th, after the announcements, I went to my local greengrocers who sell the best organic fruit and vegetable in the area of Nairobi where I live. My wife had 'Whatsapped' in advance with our order, and I expected to just be paying and loading it into the car. When I arrived, I discovered that my order was not yet ready. Instead there were baskets with packing lists laid out covering the whole floor of the shop, and more staff than usual present, picking the fruit and veg into the baskets.
The store had suddenly become busy with a big volume of online internet orders made via their website or by instant messaging.
Later in the week I spoke to the Kenya CEO of the largest online marketplace e-commerce company in Africa. He (like me) has become crazily busy, and he shared with me that "they had seen a definite shift from people buying luxury items such as electronics, towards buying everyday essential items". But more than that we also discussed how important ecommerce could become in the next few weeks. Each of the ecommerce companies, including ride hailing companies, have developed platforms that accurately administer efficient delivery and distribution services.
Right now the industry is busy delivering food to digital consumers. But if necessary, it can come together and step in to help with essential services, such as delivering medicines and food to those in need.
Digital Healthcare
There has never been a more pressing need for digitization. Last week in UK, the Prime Minister announced that the NHS would be sending letters to 1.5 million people, informing them that they are most at risk of serious complications from Coronavirus and must stay at home.
By examining patient health records and using technologies such as data science and artificial intelligence, the UK were able to identify those that are vulnerable. Many African public healthcare systems and private clinics are still using paper-based written health records, and such insights through data will simply not be available to them. This in itself may make the job of fighting the virus right now harder.
There may not be time to catch-up on ICT investment and implement new complex country-wide digitization of large hospitals in 2020, especially with health services under strain. But now is a great time for innovations and start-ups in the field of health tech, such as Pocket Patient MD, to help small clinics with diagnosis and logging of Coronavirus cases. Some of these can be adopted very rapidly by a medical practitioner only using a smartphone.
Accurate diagnosis and triage at small clinics can be Africa's contribution to 'flattening the curve' and lessening the load on high-end specialist care hospitals that will be needed by the emergency cases, while the less serious cases recover at home after visiting their local clinic.
Video gaming and entertainment
With children off school and their parents working from home as a result of restrictions to contain the spread of Coronavirus, this leaves the whole family fighting over who gets the bandwidth.
Fibre-to-the-Home companies such as Liquid Intelligent Technologies's ZOL in Zimbabwe and Safaricom in Kenya, have all announced large increases in bandwidth, sometimes as much as double the speed or quota, to help its customers. Fibre optic technology, unlike mobile 3G and 4G, has no significant technology barriers to increase speeds.
So FTTH providers in Africa are well placed to serve their customers' demands, unlike the providers in the UK, who went begging to Netflix to downgrade the video quality to compensate for their slow investment in migrating older copper networks to fibre.
Many were surprised last year when I tweeted that I was only having fibre installed in my UK house, 5 years after I got fast fibre in Nairobi.
Video gaming is still in its early stages in much of Africa, but sadly the venues where many African youth enjoy video gaming, such as gaming cafes, LAN parties and esports tournaments have closed down temporarily.
Liquid Intelligent Technologies has enjoyed supporting such venues and events with fast bandwidth, but now have seen all our video gaming events partners move to online tournaments. This further drives the demand for multiplayer video gaming servers hosted on the African continent, such as the community gaming servers we host in Uganda in partnership with Gamers Nights
But when it comes to video entertainment, we see some shifts in the behaviour.
Analysis of internet traffic for video play services, such as Netflix, shows that people are watching 50% more during the weekday daytime hours and also watching for a longer period in the evening peak, taking in 3–4 hours viewing (or 2 movies) instead of 1–2 hours. We can also see a distinct change in behavior on Sundays. For example, on Sunday 22nd March, social distancing was encouraged but gatherings like churches were not completely banned — and we could see that internet video services were being used all day on Sunday, instead of just in the afternoons after returning from church.
And if you don't believe me, the clever people at Forbes have spotted it too. I found this article which has some sound science and theories to back-up my observations. The networks have been ready for a while, but the digital transformation of humans is finally catching up in Africa.
https://www.forbes.com/sites/heathermcgowan/2020/03/23/the-coronavirus-pandemic-accelerates-the-future-of-work-and-provides-opportunity/#327c2de9317f
Education, Education, Education
Lastly let me mention one of my favourite subjects, education.
We have done a very good job in Africa of connecting universities, yet for many institutions, the bandwidth uptake remains very low. Universities have stuck by traditional classroom-based learning and have held back from digital learning.
Not so for computer science lecturer Kendi Muchungi of Africa Nazarene University. She told me she has been doing much of her teaching online now for 6 years, mostly using Google classroom.
This week my team at Liquid Intelligent Technologies and Africa Data Centres, helped Kendi deliver an online lecture on IoT and cloud as she used her smartphone to stream the lecture to the web as we gave her a tour of our IoT experience center and data centre in Nairobi. Her students tuned in at home to her live stream and were able to interact with us and ask questions.
Schools are not being left behind either. I've seen huge demand uptake this week of schools needing our digital classroom to complement their internet connectivity at the school. Using the internet, the transition can be made towards remote learning, should the schools not be able to open up for the next term.
So if this pandemic is indeed the kick-start that the digital economy needed, then we will now see internet as an essential service as well as being an enabler for a whole raft of other essential services.
It is important that people use the internet responsibly, avoiding fake news. But equally as important is that governments commit to keeping the internet fully on, and not shut down the internet in a crisis as we have seen happen too many times in Africa. As we move towards the restriction of movement to restrict virus transmission, it is vital that all the players in the emerging digital economy, especially e-commerce, e-health and e-education are recognized as essential services and are allowed to conduct their business, since they will need to be here to kick-start the economy once this crisis has passed.
Read more articles by Ben Roberts here or follow him on Twitter.