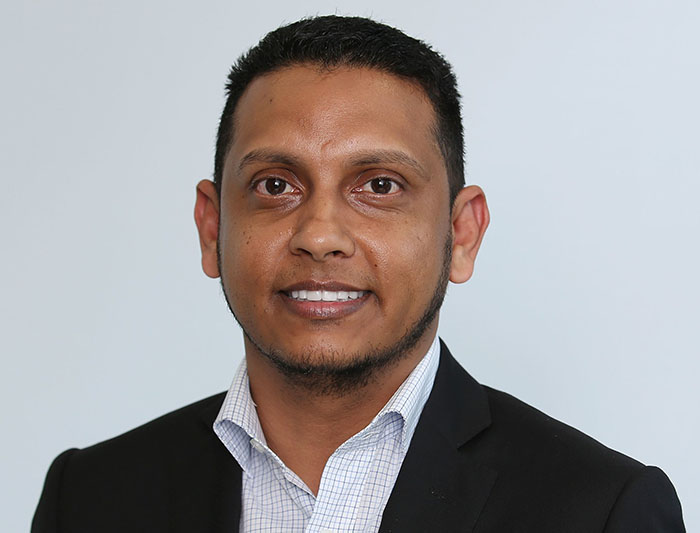 While much is made of the potential of new technologies like IoT, AI and blockchain, their success depends entirely upon overcoming the digital divide through ubiquitous connectivity, writes Reshaad Sha, CEO at Liquid Intelligent Technologies South Africa.
There can be little doubt that the much-touted Fourth Industrial Revolution (4IR) is under way, to the extent that this latest evolution could be described being less about the technology itself than how to use it to enable advancement. The other way it is often described is, as the 'rise of the machines', where technology reduces the value of people and their roles as meaningful contributors to society.
Instead, the 4IR should be seen as being about the 'rise of connectivity', which will unlock new avenues for creating value and additional opportunities to deliver solutions and services that can significantly and positively alter society as a whole.
Essentially, this means that the digital economy is not just about devices, but rather more about enabling communities across Africa to receive better healthcare, to improve access to online educational material and to open up new avenues of growth for citizens young and old. It is about providing the platform to enable small businesses and entrepreneurs to ascend the ladder of opportunity towards sustainability and profitability.
Already, large multinational operators are recognising Africa's potential, and much has already been written on the benefits that will accrue following the opening of both Amazon Web Services (AWS) and Microsoft's local data centres. This is viewed as something that will be extremely beneficial for local businesses – from a cost, security and regulatory perspective.
So why then is Africa not yet leveraging the 4IR in order to compete with the best? The answer lies in the foundation on which all of the above is built, namely connectivity. Without high-quality, ubiquitous connectivity underpinning it, the 4IR is doomed to be stillborn on the continent.
Think about it: one of the most talked about benefits of the 4IR is that of the Internet of Things (IoT), and how it may well be the solution to addressing multiple urban challenges such as reducing traffic congestion, fighting crime, promoting economic development, improving city services and making local governments more accessible and efficient.
This concept of the 'smart city', where technology and machine-to-machine (M2M) communications are leveraged to measurably improve the quality of life and efficiency of communities, can only succeed if connectivity is reliable and effective.
If one describes the 4IR as the 'heart' of the modern world, then connectivity would best be likened to the world's nervous system. And just like the nervous system, if it is shut down, the heart fails. On the other hand, when it is strong and reliable, connectivity can open up unprecedented new possibilities.
For example, a recent Global Competitiveness Index report, which focuses on how countries are progressing with digital transformation, suggests that connectivity is a great way to measure a country's digital economy. In fact, some 151 countries worldwide have now acknowledged that broadband, first and foremost, needs to be a vital part of a national development strategy.
The reason the future is all about connectivity is because ultimately, the 4IR is all about making new connections. Therefore, those businesses that will lead in the future will be those that are already combining connectivity with technologies – like the IoT and analytics – and a deep understanding of human behaviour, to enable such connections.
Moreover, connectivity is vital to the success of public private partnerships (PPPs), whereby businesses must work with government to realise the country's National Development Plan (NDP) goal of complete broadband connectivity to state facilities by 2020.
After all, with connectivity as the bedrock, one can combine data, systems, analytics and human behaviour in ways that will enormously benefit a wide range of industries throughout the continent. Just some of the examples of how the world can be changed in this manner include:
In the agricultural sector, farmers can use IoT sensors for everything from weather predictions and soil conditions to how they sell their products at the market.
Healthcare organisations can potentially begin to identify risks and illnesses, even before their patients are aware they have a condition.
The education vertical will be able to effectively deliver e-learning solutions to remote schools, offering them access to the same quality content that is available in urban areas and remotely making available expert instructors.
If one looks closely, virtually every market sector will be able to benefit from effective connectivity, highlighting how high-speed Internet access will be able to turn the concept of the 4IR into a thoroughly transformative reality.
If all revolutions require a spark, then the one to ignite the digital revolution is ubiquitous connectivity, which is the single most critical requirement if Africa is truly to unlock a brighter, digitally enhanced future across the continent.