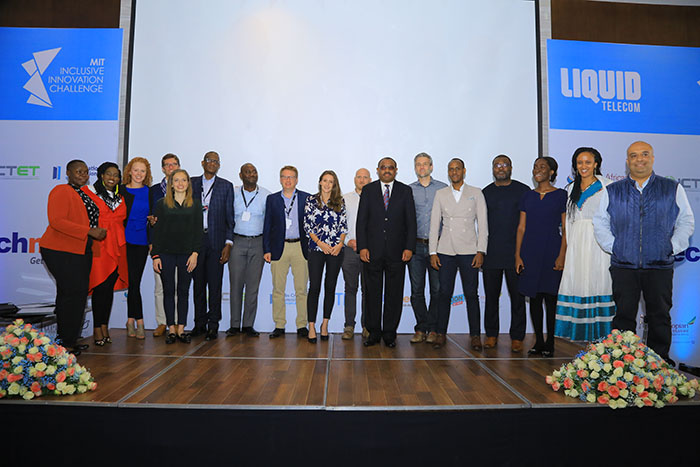 In November 2019, four African startups were selected to go through to the global finale of the MIT Inclusive Innovation Challenge (IIC) at an event hosted by Liquid Intelligent Technologies in Addis Ababa.
They will now compete against other finalists from all over the world for the chance to win over $1 million in prize money at MIT (Cambridge, Massachusetts, US) later this month. Not only does the final present a once-in-the-lifetime opportunity for the African regional winners to successfully grow their businesses, but it also provides a platform to showcase Africa's thriving startup scene to the rest of the world.
Among the four African finalists is Kenyan start-up, Tiny Totos. Since 2014, Tiny Totos has been helping entrepreneurs come up with cost-effective solutions to improve the wellbeing of children. The startup works with existing slum-based day care managers to improve their ability to provide affordable, safe and stimulating day care services.
Tiny Totos was selected in the 'Income Growth and Job Creation' category beating off stiff competition from Rwanda-based Kumwe Harvest and South African-based Indlu.
"We are thrilled to have been recognised as a start-up bringing change to women and children in slums, through our growing network of financially self-sustaining, quality day care businesses in the informal settlements," says Emma Caddy, CEO of Tiny Totos.
Tiny Totos hopes to build its business into a countrywide franchise – and ultimately provide the foundations for a better future for children.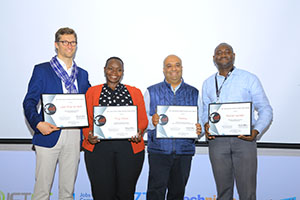 "Our day care intervention model and platform give informal day care entrepreneurs access to the key business knowledge and information they need to improve standards of care, monitor their financial growth – as well as provide reliable, elevated care to children so working mothers can go to work with peace of mind. My team and I are excited about taking Tiny Totos through to the global stages of the competition," added Emma.
To mark the regional finale of the 2019 MIT Inclusive Challenge, Liquid Intelligent Technologies hosted the African Inclusive Innovation Summit in Ethiopia; a one day event that highlighted how technology is creating economic opportunity for low-and middle-income earners across Africa.
The summit was held in partnership with the African Union Commission, the Ethiopian Jobs Creation Commission (JCC), and the Ethiopian Ministry of Innovation and Technology.
The event brought together startups, investors, policy makers, and technology thought leaders in a series of keynotes, panels, and workshops exploring how tech is bridging Africa's digital divide. The summit included a keynote address by Bernard Chiira, Director of Innovate Now (AT2030 Spark Innovation) at Global Disability Innovation Hub, who spoke about why Africa must invest in inclusion for persons with disabilities and how this can be achieved in the assistive technology space.
There were also two workshops – one by IBM dedicated to AI and analytics and another by Liquid Intelligent Technologies on cloud.
"With the arrival of the 4th Industrial Revolution, there has never been a better time to showcase some of the latest technologies and explore how they can be used as a force for good in Africa. Liquid Intelligent Technologies was proud and excited to help lead the debate and discussion at the African Inclusive Innovation Summit," says Liquid Intelligent Technologies's Chief Innovation and Technology Officer, Ben Roberts.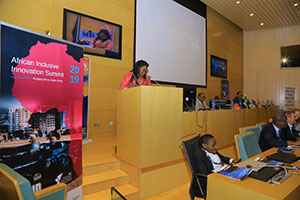 More than 400 applicants from 35 African countries entered the competition, with twelve African startups taking part in the continent's regional final. Alongside Tiny Totos, these were Egyptian on-demand services platform Taskty, Nigerian lending service Social Lender, and South African retailer stock-ordering app Shopit.
"I would like to congratulate all the finalists that presented at the regional level. It's encouraging to see how technology is being used as a force for good in Africa. I am especially pleased to see Kenyan based Tiny Totos amongst the Africa regional winners for transforming service standards across Nairobi's informal childcare market through innovative technology," adds Ben.