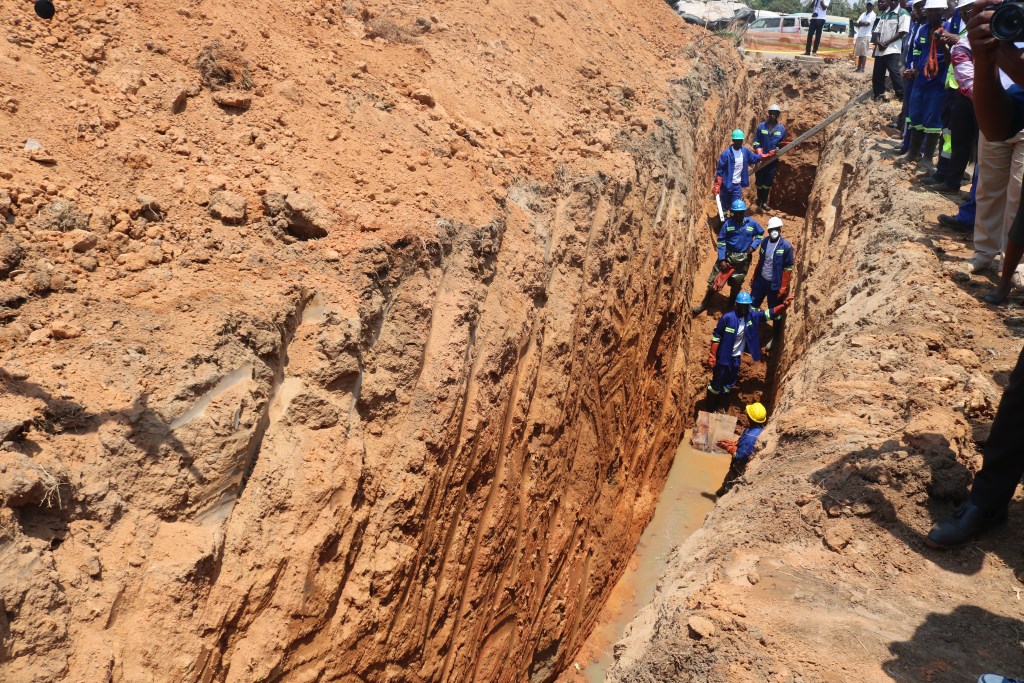 Zimbabwe has been struggling with its worst outbreak of cholera in a decade. In September, the government declared a state of emergency in the capital of Harare, where more than 2000 were infected by drinking contaminated water.
Liquid Intelligent Technologies Zimbabwe joined the national and international efforts to contain the outbreak. We are investing $1.5 million in repairing and revamping Harare's broken sewer pipes and water reticulation infrastructure, helping to reduce the risk of further contamination.
The investment is part of a wider commitment from Econet Founder and Executive Chairman Strive Masiyiwa to support the government in eliminating the threat of cholera in Zimbabwe.
Why is this important?
Cholera continues to be a major global health concern, and nowhere more so than in Africa. The World Health Organisation (WHO) estimates that there up to 4 million cases – and more than 140,000 deaths – every year.
Last year, there were more than 150,000 cholera cases reported in 17 countries in Africa, resulting in over 3000 deaths. As well as Zimbabwe, seven other African countries have also been dealing with outbreaks this year.
How are we helping?
In coordination with Zimbabwe's Ministry of Local Government, Public Works & National Housing, Ministry of Health & Child Care and the City of Harare, we are launching a project to renovate the old sewer and water reticulation systems that run under the capital.
The first phase of the project will see sewer pipes replaced in areas such as Glen Norah, Marlborough, Dzivaresekwa and Mabvuku Tafara. Eventually, restoration work to water and sewage infrastructure will cover the entire city.
The project will ensure that residents in the city will have access to clean water and proper sewerage facilities, aiding the capital in its fight against the cholera outbreak.
"Liquid Intelligent Technologies is an all-weather partner and the way they have reacted to assist the city in the wake of the cholera outbreak is very touching. Such corporate responsibility is commendable, and I wish to take this time and moment to convey our heartfelt thanks to the company," said Harare mayor Herbert Gomba at a ground breaking ceremony earlier this month.
"We feel it is important to make a meaningful contribution to the fight against cholera in Harare by repairing broken sewer pipes and improving the water reticulation infrastructure. Such interventions can help address the problem but not the cause – and in the long term, there is much more work for us and our partners to do to eliminate cholera for good," said Wellington Makamure, Regional CEO of Southern Africa, Liquid Intelligent Technologies.
To learn more about the prevention of cholera, visit here.