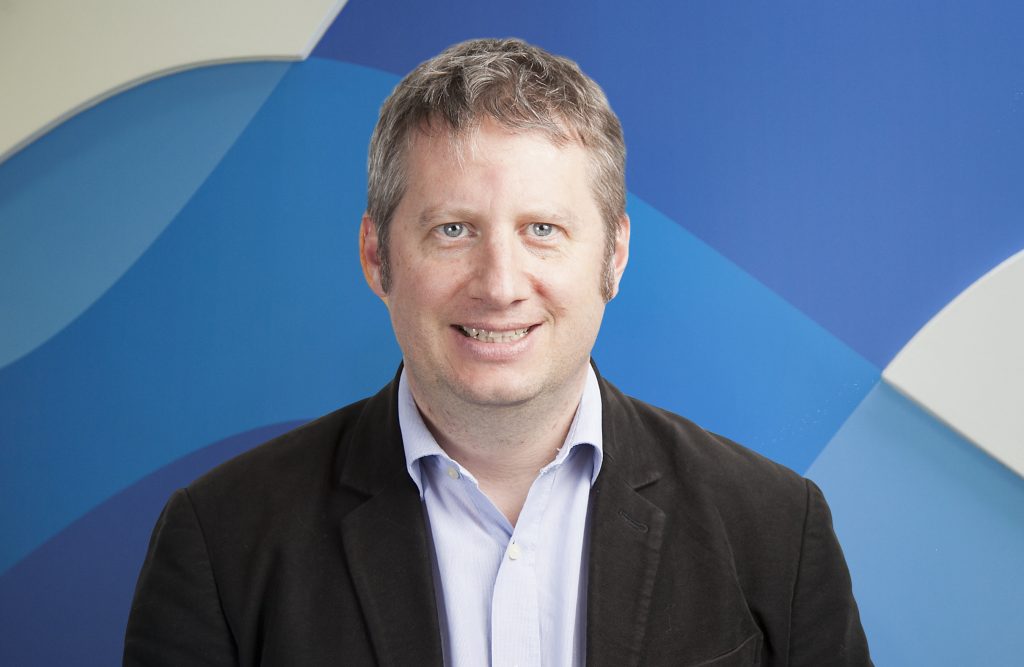 As we focus on Innovation in Africa, it is easy to think that the capital cities of each county are the homes and hub of the innovation scene. But not so, innovation can and should be arising from any part of the country, and can take advantage of solving a local problem or market, or harnessing some locally available skill. Writes Ben Roberts, Liquid Intelligent Technologies's Group Chief Technology and Innovation Officer.
For instance, my own first job in UK was at an innovative electronics startup company, founded in the small market town of Newport Pagnell in UK. The product it made was sold to global markets, and eventually the founders sold their company ultimately to one of the largest Japanese component manufacturers in the world. But the product it made, involved the making of small transformers, wound by hand on a small round ring, about quarter of the size of a ladies wedding ring, needing nimble hands and diligence to make. And it was this skill, found locally in Newport Pagnell, as a legacy from a much trouble industry of lace making, which led to the founding of new venture in electronics, some time in the early 1980's.
So we jump now to Momabsa on the coast of Kenya in December 2019 — where the largest event of the year, Pwani Innovation Week in its second year , is taking place. Being held at the Swahilipot Hub, it was a hive of activities aimed at fostering innovation in Arts, Culture and Technology.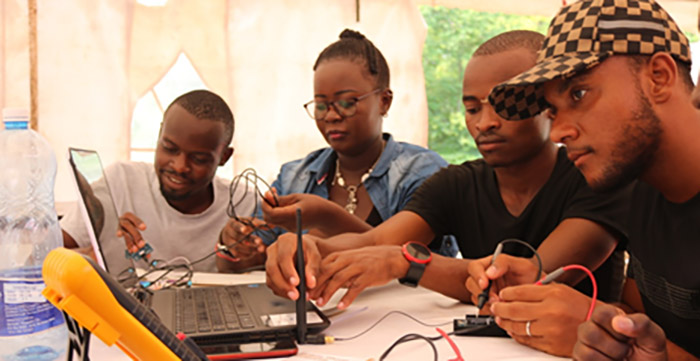 As Mahmoud Noor, the founder and patron of the hub noted, the main success metrics of the innovation week was that it provides skills to youths and residents, who ordinarily would never have access to the resource people we have assembled from around the country and globally. Further, it shifts the perspective from Nairobi as the only centre of innovation in Kenya.
As Liquid Intelligent Technologies, we came onboard to partner with Swahilipot for this event to sponsor and Internet of Things Hackathon. This was at the main venue, which featured Hack-a-thons, training, and workshops; keynote speakers from industry and thought leaders, and boot camps.
The IoT hackathon was scheduled for December 3–6th, 2019; followed by the Blue Hackathon on 8–9th December, then finally leading up to the Jumuiya Agriculture and the Blue Economy Investment Conference (JABEIC).
Now, what is a hackathon? Simply put it's an organised event that gives budding innovators a platform to make, create and showcase their innovations based on a given theme by the organisers. It is geared to integrating digital-age solutions of the Internet of Things (IoT) to solve these problems and explore new opportunities that are untapped. In the world of Internet of Things, a hackathon can be more of a "Makerthon" allowing electronic devices ("Things") to be prototyped in a very short time, and made to communicate with the internet to develop IoT Solutions to real world problems.
The Liquid Intelligent Technologies IoT Hackathon saw 4 teams in attendance develop prototypes around 4 main hack areas; Agriculture and Aquaculture, Tourism, Arts and Culture and Health.
Here's what went down.
The first day was focused on introducing IoT concepts, specifically the Sigfox Network and how Liquid Intelligent Technologies provides network connectivity for 'things'.
The majority of the attendees had little exposure to these technical aspects, but this was not a problem. Their commitment to learn enabled them to push through first task of retrieving device ID and PAC details that embedded on the devices was successful, and the teams recorded this details for use to register the modules on the Sigfox backend and to get their development kits communicating with the internet, in less than a days work.
Then, they indulged on ideating on the solutions they would be working on by analysing the problem statements in the target 'Hack Areas'.
For day 2 they were picking things up. The best part is that all this was a hands-on experience. The teams interacted with the sensors they selected from the ideation session, successfully retrieving sensor data and finally send the data to the Sigfox backend. At this point they are now developing rugged but functional versions of their IoT solutions.

At this point these teams are no longer novices. They built device prototypes for their projects, for:
Air quality monitoring
Water level monitoring; dams, tanks and drainage applications
Soil moisture monitoring
Water pH monitoring
They all made presentations that reflected their progress so far, giving the mentors involved a chance to assess how well their efforts are shaping up.
The final session of this first hackathon culminated in each team being able to activate their devices on the Sigfox backend, enabling them to transmit data to the Sigfox cloud.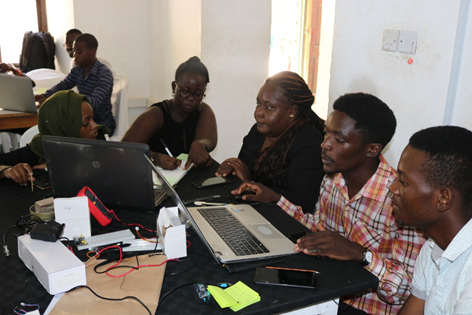 Liasing with Sera Afrika and TechBridge, one team was selected for the final rundown to the 24h Blue Hack hackathon.
This team, dubbed 'Team Simba' developed a Shamba Auto product based on IoT technology. It combined the functionalities of the two sensors — soil moisture sensor and water pH sensor.
The data would enable them devise an alert and advice system for farm management.
The intensity was now taken to the next level, as this team has to conclusively prove their concept.
But first, they needed some design thinking lessons. This prepared them for a 24h hacking session as they sought to breathe life to what they had been prototyping all along.
After a gritty 24h final stretch, the 'Shamba Auto' product was ready, complete with platform integration where the visualized the data (soil moisture and water pH) on the Adafruit platform.
So Team Simba pulled through successfully, being shortlisted to showcase their solution in the Malindi conference on Wednesday. Here's Alex making the presentation at the conference on 11th December.
So that was a wrap… In just a few short days, a team from Mombasa create an end to end solution, hardware and software, taking real world environmental data from a farm, communication over the Sigfox Network, provided by Liquid Intelligent Technologies Kenya, exporting data to the cloud, where a custom application, analyses the data and gives advice to the farmer on how to increase productivity. This technology of IoT is very accessible to the young innovator in any part of Kenya or Africa at large. We love the work that SwahiliPot are doing, providing such spaces and events to give young minds the access to this sort of technology and skills. I'm looking forwards to Liquid Intelligent Technologies going back next year to Pwani Innovation Week 3 as the coastal innovation scene continues to grow….