Find out how we were the first to connect Cape Town to Cairo with a direct land-based communication link.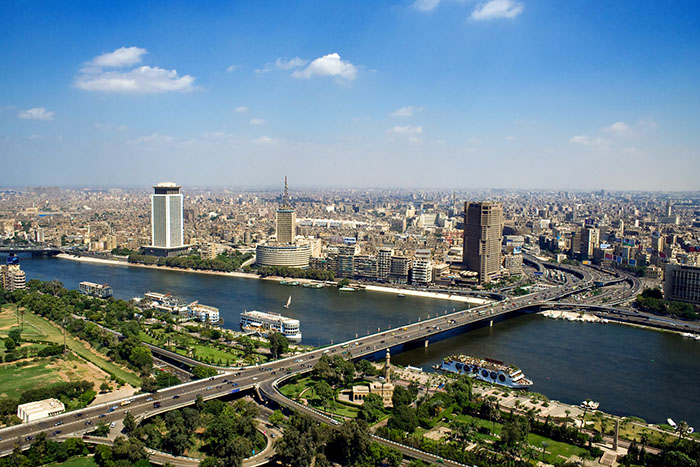 We believe every individual on the African continent has the right to be connected. This is the vision that has been driving our network expansion across Africa over the last ten years. High-speed broadband brings many proven economic and social benefits – from providing access to online educational resources to creating more jobs and driving the adoption of new technologies. Our network passes through some of the most remote corners of the planet and continues to provide new opportunities to connect underserved communities. Where we don't provide broadband services directly ourselves, we work alongside local providers to ensure they can provide cost-effective connectivity.
A modern engineering marvel. For the first time, Africa will have a direct land-based communication link between Cape Town and Cairo. Stretching over 10,000km, it will be the shortest direct fibre route between South Africa and Egypt. This means we will be able to offer significantly reduced latency between African countries. To achieve this, our network has overcome some of the most challenging distances and terrains on the continent – not to mention the threat of wildlife, limited power supplies and theft of equipment. It required some lateral thinking: we established the first fibre links over the Limpopo and Zambezi rivers, built optic networks with repeaters every 400km instead of every 200km and launched awareness campaigns to protect our network from vandalism in rural areas.
Championing pan-African trade. Intra-African trade remains low and is estimated to be only 18%, compared to intra-European and Intra-North American trade which stood at 69% and 50% respectively. Our network has often followed the path of existing infrastructure, with our fibre now found running alongside roads, railways and even power lines. This has helped to form new information corridors that link the region's major trade hubs. Each country that has been connected to the "One Africa" network has experienced a dramatic increase in data traffic between the other nations connected to it. With African Union members recently agreeing to a continent-wide free-trade agreement, which creates a market of 1.2 billion people with a combined gross domestic product of more than $3.4 trillion, the timing couldn't be better: "Where there are improved communications, improved trade follows as well. We need to see more trade between African countries," says Strive Masiyiwa, Econet's Founder and Executive Chairman.
A network ready for the Fourth Industrial Revolution. Access to high-speed broadband is providing the foundations for digital growth and innovation across the region. Start-ups and businesses in Africa are experimenting with emerging technologies, such as Artificial Intelligence (AI), Internet of Things (IoT), Big Data Analytics and Blockchain, that have the potential to solve African problems and improve lives. We are improving cloud capabilities across the region – providing both the infrastructure and tools to accelerate digital innovation. Approximately 20% of Africa's population is aged between 15 and 24, marking the region as the youngest in the world. We recognise that the development of digital skills will be critical to both their future and a successful digital economy. We are finding new ways to support Africa's thriving tech start-up ecosystem, and already provide access to high-speed internet and cloud-based services to many of the region's innovation hubs, start-up competitions and academic institutions.
Our story doesn't end here. The "One Africa" network will be moving further into Central and Western Africa. We are in the process of establishing multiple fibre crossings between East and West Africa. It's the new vision of Econet's Founder and Executive Chairman Strive Masiyiwa to connect all the West African countries.