100G upgrades using Huawei's OptiX OSN Solution will support growing demand from Liquid Intelligent Technologies customers for cloud-based services.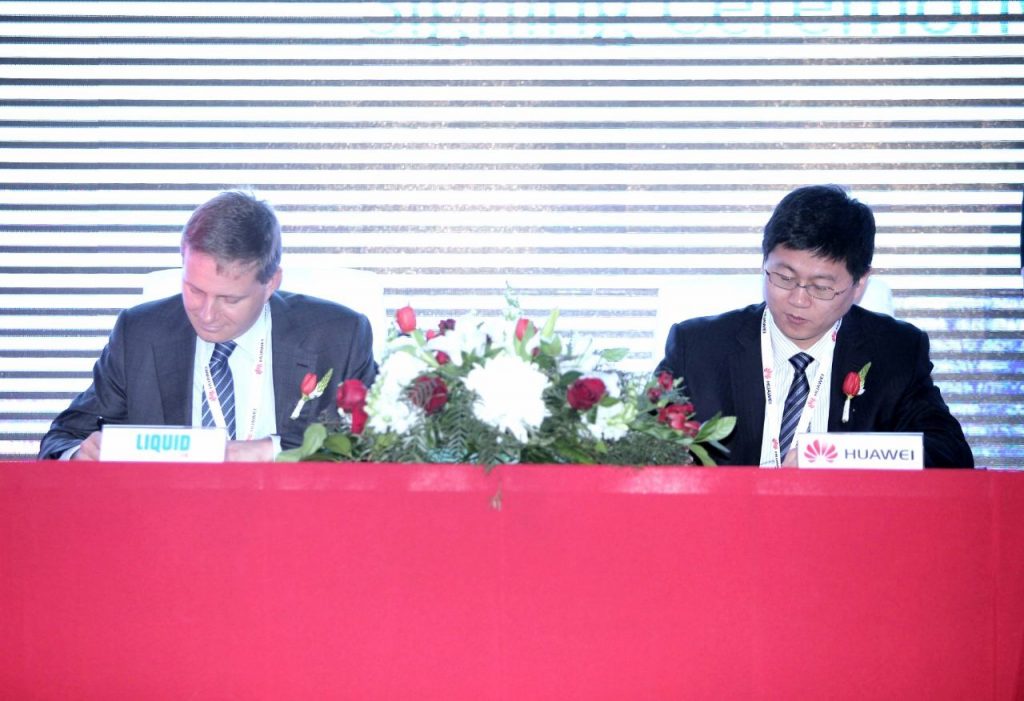 Liquid Intelligent Technologies has partnered with Huawei, a leading global information and communications technology (ICT) solutions provider, to deliver 100G upgrades to its network in South Africa.
The upgrade to 100G wavelengths will take advantage of the latest DWDM technology from Huawei, enabling Liquid Intelligent Technologies to offer additional capacity, faster speeds and greater redundancy to customers across South Africa.
The first phase of the project will see Liquid Intelligent Technologies deploy Huawei's OptiX OSN Solution along 1200km of its long-haul network connecting Johannesburg and Cape Town.
The 100G link will support growing demand for cloud-based services and provide customers with high-speed access to Liquid Intelligent Technologies's data centres in Johannesburg and Cape Town, which are currently undergoing major expansions to meet the needs of global cloud players and enterprise customers.
In the second and third phase of the project, the DWDM core network will be extended to the north west then north east regions of South Africa, providing more enterprise and wholesale customers in South Africa with high bandwidth connectivity.
In addition, the network upgrades will support Liquid Intelligent Technologies's new CloudConnect for Microsoft Azure ExpressRoute service, which enables customers to create private, predictable, high performance, SLA-based connections between Azure data centres and infrastructure on their premises or in a colocation environment.
"Higher networks speeds and bandwidth will play an integral role in supporting the rise of the African cloud. Through our partnership with Huawei, Liquid Intelligent Technologies is ensuring that its network is ready to meet the increasing demand from businesses for cloud-based services," said Nic Rudnick, Group CEO, Liquid Intelligent Technologies.
OptiX OSN Solution is Huawei's next-generation core packet-optical OTN platform for 100G/400G/1T and beyond, which is used for building high-performance backbone and metro networks. It integrates Huawei's advanced Packet, OTN, and SDN-oriented Optics Transport technologies, and offers a high-density architecture with ultra-low power consumption per bit.
"We are delighted to be supporting Liquid Intelligent Technologies with next-generation network technologies that are ready for the new cloud era," said Li Peng, President of Huawei Southern Africa Region. "The deployment of our OptiX OSN solution in South Africa further demonstrates our technology expertise and commitment to deliver innovative optical transmission solutions."