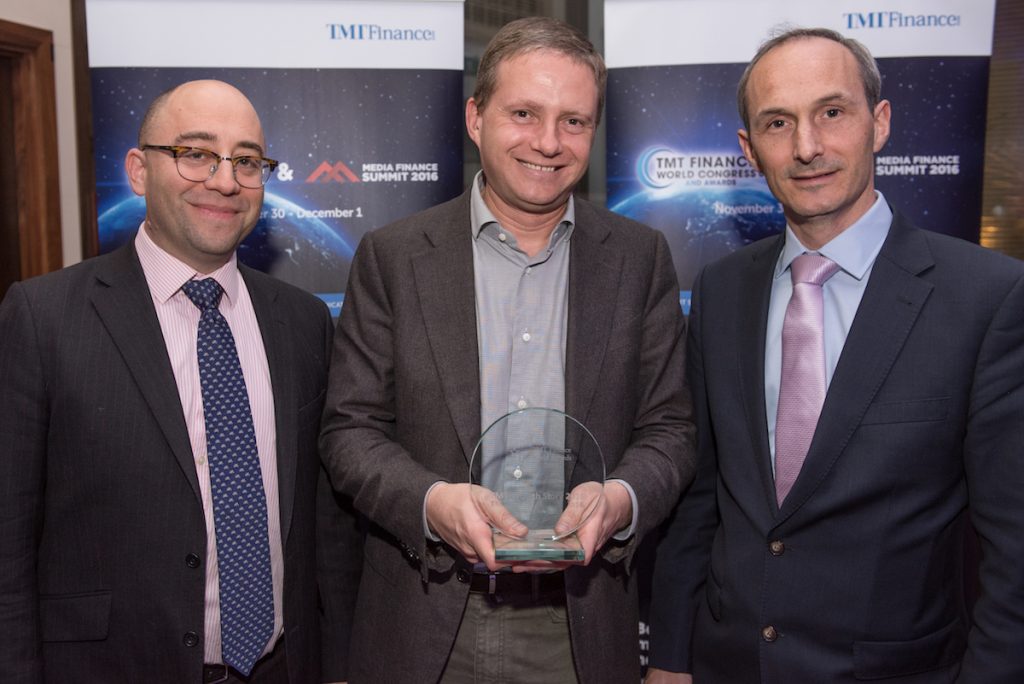 Liquid Intelligent Technologies was last night selected as best Growth Story of the year at the TMT Finance World Congress Awards 2016 in London.
The event celebrates the largest and most important deals in the telecoms, media and technology sectors, recognising the top performing companies and executives, as well as bankers, investors and advisers.
Investment in the telecoms market has continued to rise globally, with Liquid Intelligent Technologies leading the way in Africa where it secured several major deals during 2016. In particular, the independent judging panel singled out Liquid Intelligent Technologies's agreement to buy South African communications network operator Neotel for ZAR6.55 billion (USD460 million), as well as its recent telecoms joint-venture with utility company Botswana Power Corporation (BPC).
"It has been a significant year of growth for the company with a step change in our revenues and African footprint. It is wonderful that our efforts to build Africa's digital future are being recognised by the finance and investment community," said Nic Rudnick, Group CEO, Liquid Intelligent Technologies.
During the awards ceremony, BT Group's €12.5 billion acquisition of EE was named Telecom M&A Deal of the Year, while Softbanks's €2.43 billion acquisition of ARM was named Technology M&A Deal of the Year.
The best Growth Story award joins a growing number of accolades for Liquid Intelligent Technologies in 2016, including being named Best African Wholesale Carrier for the fifth consecutive year in a row and the recent AfricaCom Award for Best Marketing Campaign.