Liquid Intelligent Technologies was named Best Southern Africa Wholesale Carrier at the first ever Africa Carrier Awards, held in Kampala, Uganda, as part of Capacity Africa 2016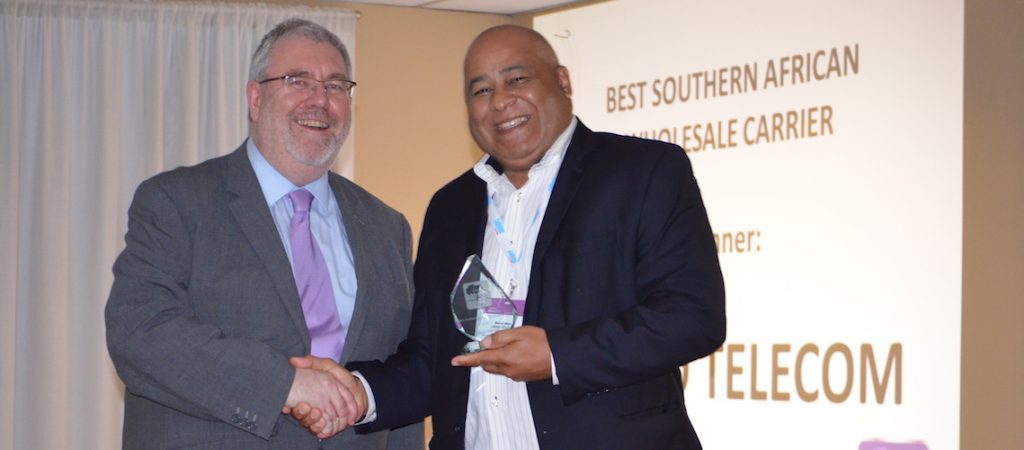 Liquid Intelligent Technologies received the award in recognition of its outstanding customer support to regional and international carriers.
The judging panel in particular singled out Liquid Intelligent Technologies's continued investment in its network, which spans 12 countries and offers access to 24,000km of cross-border, metro and access fibre networks.
"We are delighted to collect the award for Best Southern Africa Wholesale Carrier. The award recognises our outstanding quality of service to wholesale customers across the region, which we support through our world-class infrastructure," said Malvin Meyer, Group Managing Executive at Liquid Intelligent Technologies.
The ceremony, which was held at the Speke Resort as part of Capacity Africa 2016, celebrated outstanding contributions to the African wholesale telecoms market. Liquid Intelligent Technologies was also shortlisted as Best East African Wholesale Carrier and Best Marketing Campaign. The award capped a successful first day for Liquid Intelligent Technologies at the tenth annual Capacity Africa, which attracted over 400 delegates. As well as exhibiting at the event, Liquid Intelligent Technologies's CTO and Liquid Intelligent Technologies CEO Kenya Ben Roberts also spoke at the opening panel session about the wholesale opportunities and challenges presented by Uganda's telecoms market.