Liquid Intelligent Technologies has once again been named as Best African Wholesale Carrier at the annual Global Carrier Awards.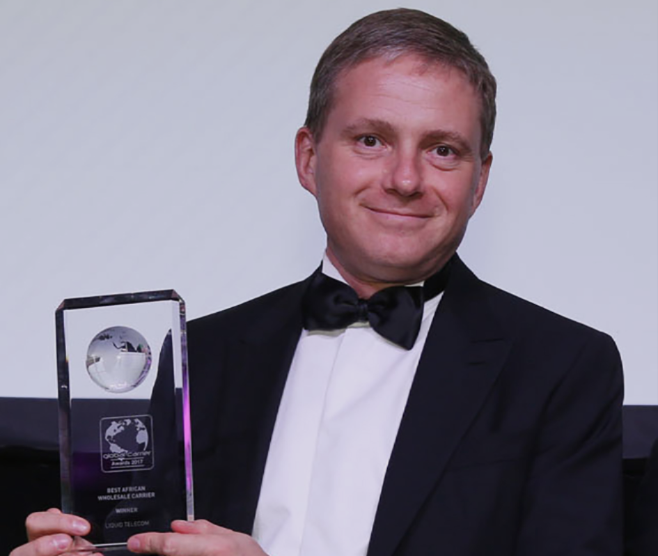 For the sixth consecutive year, Liquid Intelligent Technologies has been recognised for its outstanding achievements in the African wholesale telecoms sector, which it serves through the largest independent pan-African fibre network.
Held in London last night, the Global Carrier Awards celebrate excellence and innovation within wholesale telecoms, recognising the leading companies, projects and partnerships in today's dynamic market.
The award marks a busy and successful year for Liquid Intelligent Technologies, which has continued to invest in new services while at the same time expanding its fibre network footprint that now stretches over 50,000km and connects more African countries on a single network than any other.
"To be recognised as Best African Wholesale Carrier six years in a row is an amazing achievement and I would like to thank everyone at Liquid Intelligent Technologies who contributed to this success. We will continue to further invest in our network and services, providing more people and businesses with access to fast and reliable connectivity in Africa," said Nic Rudnick, Group CEO at Liquid Intelligent Technologies.