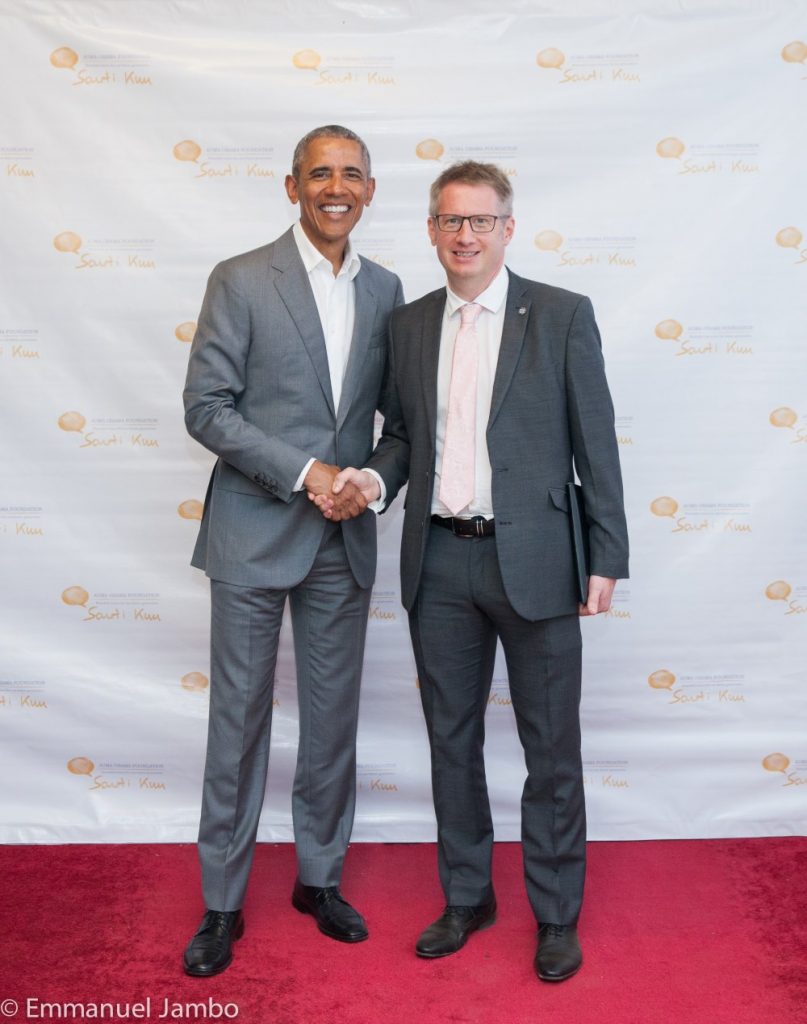 Liquid Intelligent Technologies Kenya has installed a 24-metre communications tower at Sauti Kuu Foundation (SKF) in Alego K'Ogelo village in Siaya, creating the capacity to connect thousands more Siaya residents to high-speed internet.
The company is upgrading the existing Sh175m fibre optic highway it installed through Siaya in 2014 to deliver up to 100Mbps to Siaya's local residents. The new tower will mean the ISP can provide the local high-speed connections across the county from the main data 'superhighway' that traverses Siaya and provides 800Gbps of data capacity between Kenya and Uganda.
The regional communications tower will also be connecting the SKF sports, recourse and vocational training centre in Alego village, which is due to be inaugurated by former US President Barack Obama on Monday 16th July.
"The tower at Sauti Kuu brings terrestrial high-speed wireless internet to Alego village for the first time, giving us the opportunity to connect schools, businesses and individuals. The connection will also serve to further help address the existing digital divide and increase localised economic growth," said Ben Roberts, Chairman of Liquid Intelligent Technologies Kenya.
Liquid Intelligent Technologies has already connected 24 schools in Siaya County, including Senator Obama Secondary, in a project with the Universal Service Fund (USF) directed by the Communications Authority of Kenya. The company also provides the connectivity for Siaya County Government and all its sub-county offices to the internet and to the central government systems.
"We are also upgrading the existing satellite link to Senator Obama Secondary School to a terrestrial wireless link bringing higher speeds to the school and residents of Nyang'oma Kogelo village," said Ben.
Besides the network upgrades, African philanthropist Strive Masiyawa has donated desk workstations, networking and Wi-Fi equipment to the Sauti Kuu Foundation, in a contribution made by his company Liquid Intelligent Technologies. This will enable the foundation to connect its offices and ICT centre to the internet, which is a key need in delivering the information and learning space.
"We are proud to partner with Sauti Kuu to further enhance the impact of our previous investments in Siaya county, for which reason we have donated Sh1.5m in equipment and furniture and Sh3.5m in connectivity, totalling Sh5m. We will, further, support the centre with 20Mbps of internet connectivity for the next 3 years," said Ben.
Liquid Intelligent Technologies will additionally provide a dedicated internet link of 200Mbps to enable uninterrupted live streaming of the inauguration ceremony of the Sauti Kuu Sports, Resource and Vocational Training Centre on 16 July 2018 in Alego, Kenya, under the patronage of the former US President Barack Obama.