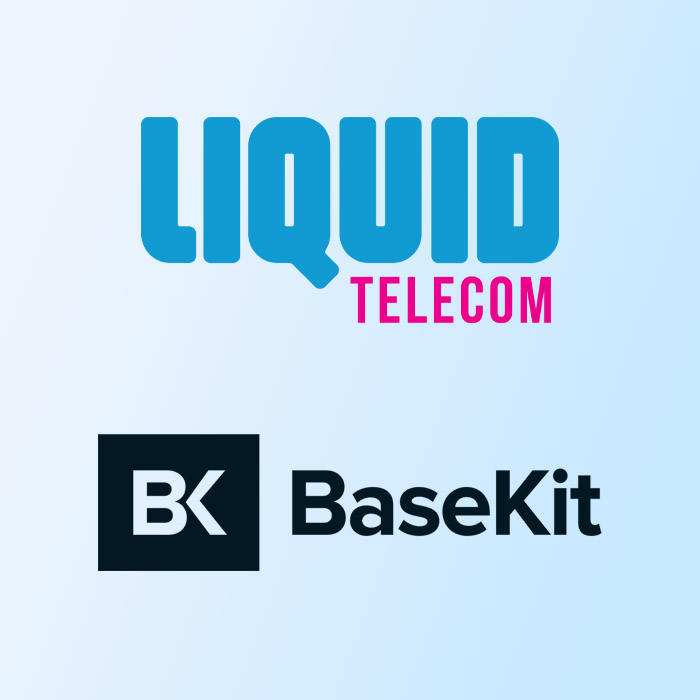 In an exciting move aimed to support more small businesses, BaseKit will partner with Liquid Intelligent Technologies to provide a website and eCommerce builder to customers of the African communications provider.

The service will be available in South Africa, Kenya and Zimbabwe and aims to help thousands of businesses establish a presence online. Liquid Intelligent Technologies aims to furnish its business customers with a 'virtual workplace with tools designed to keep your business operating from anywhere.' BaseKit's website builder plays a key role in this strategy.

David Behr, Group Chief Digital Officer, Liquid Intelligent Technologies says, "Our business customers are incredibly important to us and we want to make their lives as easy as possible. Trading conditions are challenging in the face of the Coronavirus pandemic. We hope that by helping businesses find other ways of trading, they stand a greater chance of success."

Consulting firm McKinsey expects the entire African continent to feel the effects of economic contraction, with South Africa and Kenya likely to struggle to escape the downturn. Even pre-pandemic, as many as 70% of South Africa's emerging SMBs fail within the first two years. And yet, there's a glimmer of hope.
eCommerce revenues are rising; while the rate of growth tends to be slower in Zimbabwe, the market is anticipated to grow, with urban areas, in particular, displaying the most positive vital signs. In South Africa in 2020, eCommerce revenues are projected to hit over US$4 billion, a year-on-year growth rate of 24%. In Kenya, this rises to a staggering rate of 65.3% year-on-year growth, with eCommerce revenues anticipated to reach US$1,093m this year. Time will tell whether COVID-19 turns the trend on its head, but it seems that digital is the way forward.
Simon Best, BaseKit CEO, said, "We are thrilled to partner with Liquid Intelligent Technologies. 2020 has been a difficult year for many businesses, especially those in retail. Lockdowns around the globe prevented people from living, working and doing business in the ways they were used to. With traditional routes to market thrown into jeopardy, we believe we can help small businesses survive and even thrive online. We're excited to begin this new venture and to help serve Liquid's business customers."
In 2019, smartphone penetration in South Africa hit 91.2% (p.33). With BaseKit's website builder able to be used on a mobile phone, the stage is set for more entrepreneurs than ever to get their businesses online. This year, the Coronavirus pandemic has accelerated digital adoption and new ways of doing everyday tasks, such as shopping, across the region. And with internet connectivity across the African continent becoming gradually more accessible, perhaps it is inevitable that more and more SMBs will find new ways of reaching customers.