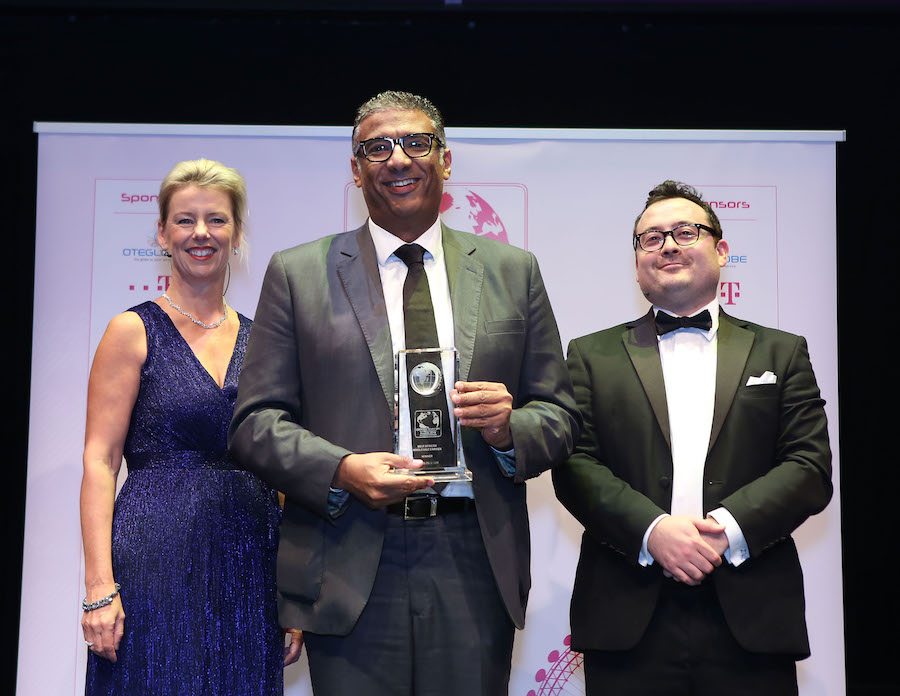 Liquid Intelligent Technologies was named as the Best African Wholesale Carrier for a record seventh year at The Global Carrier Awards ceremony in London last night.
The annual awards are the largest global celebration of the wholesale telecoms market. They celebrate innovation, vision and excellence across the industry recognising the best companies, projects and partnerships. This award, once again, confirms Liquid Intelligent Technologies's position as the most dynamic, innovative and reliable provider of broadband and value-added services to operators, ISPs, governments and businesses across Africa.
The completion of the Cape to Cairo network, was called out as one of Liquid Intelligent Technologies's key achievements since last year's award. Part of the wider "One Africa" broadband network, which has been more than ten years in the making, it connects 13 African nations through over 60,000km of national and cross border fibre networks, including FTTH, metro and rural networks.
Ahmad Mokhles, Group COO at Liquid Intelligent Technologies, who collected the award said: "This award goes to our entire team across Africa who work hard to provide a variety of services to ensure our network makes a meaningful contribution whilst also providing a platform for digital innovation across the continent. For the first time, Africa has a direct land-based communication link between Cape Town and Cairo, and I am glad the team were recognised for this historic milestone."
A full list of the winners can be found here