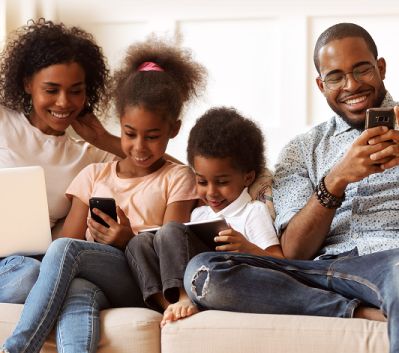 Nairobi – Liquid Intelligent Technologies is supporting its Hai home fibre customers (Hai powered by Liquid Intelligent Technologies) with unlimited high capacity broadband as more people are forced to work and learn from home or remotely in response to the COVID-19 (Coronavirus) pandemic.
Liquid Intelligent Technologies is offering this free upgrade to current home fibre users at zero extra cost, meeting the growing demand for fast and reliable internet for video conferencing, e-learning, gaming, watching movies and staying connected with friends and family. The offer will be reviewed from time to time to help ensure Liquid Intelligent Technologies customers have fast and reliable internet during the pandemic.
"Staying connected to the people and things our customers love matters most right now. So with immediate effect, we've doubled capacity with unlimited internet for all our current home fibre users. At times like these, it's even more critical for us to keep our network running smoothly – and we're working hard to do that. As more people are forced to work and learn from home as a result of the COVID-19 pandemic, it's important to know our network can withstand any increased usage, including peaks throughout the day, in the evenings and at weekends. As usage rises, our existing capacity will be able to take it – but we'll have a close eye on things and make changes if we need to – reflecting our commitment to keeping all of our customers connected." Said Adil Youssefi, CEO of East Africa at Liquid Intelligent Technologies.
In 2019 Liquid Intelligent Technologies upgraded the fibre network route from Nairobi to Mombasa offering speeds of up to 9.4 Terabits per second and an implemented capacity of 1.2Tbps for wholesale and enterprise customers. The increased capacity and on-demand bandwidth will support the needs of both the private and public sector by meeting the growing demand for high-speed broadband.
Liquid Intelligent Technologies is committed to maintaining services and supporting both customers and suppliers during this time. It has set up support systems to ensure the health and wellbeing of all stakeholders. Our range of virtual workplace and virtual education propositions to help maintain business and learning continuity as we adopt new ways of working and learning from home in the East African region.  In addition, our robust fibre network is geared to support increased demands of our business customers across the continent, and you can see how here.
For more information on our virtual workplace solutions click here and to access our virtual education propositions, click here.