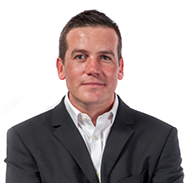 Liquid Intelligent Technologies has appointed Willem Marais as Chief Business Development Officer to help oversee the group's business development and expansion into new markets.
In the newly created role, Willem will continue to lead the wholesale data business where his focus includes sales and product management for mobile and fixed line operators, global carriers, services providers and OTTs.
His responsibilities will expand to include group business development focussing on new market growth, strategic partnerships, large infrastructure projects and acquisitive growth.
This will provide additional management support as Liquid Intelligent Technologies invests in and further leverages its extensive fibre footprint, which stretches over 50,000km. Through the provision of more value-added services, Liquid Intelligent Technologies is delivering on its vision of building Africa's digital future.
"As Liquid Intelligent Technologies expands its offering across Africa, we are finding new opportunities to become closer to our customers and support them through their digital journey with more value-added services. In his new role, Willem will help us to identify and target those opportunities where we can add the most value," said Nic Rudnick, Group CEO, Liquid Intelligent Technologies.
Willem first joined Liquid Intelligent Technologies in May 2015 as CEO for South Africa, having previously served as CCO at SEACOM where he led the sales, product, marketing and commercial teams. He also previously held numerous senior management positions in the ICT, media and telecoms industries, including the Siemens Group of companies.
"Liquid Intelligent Technologies's network and data centre infrastructure is an enabler of digital disruption and innovation in Africa. In my new role, I'm looking forward to building on our current capabilities, finding new ways to collaborate with the wider technology and telecoms ecosystem to bring about further digital transformation and providing focussed and value-added services to our customers," said Willem Marais, Group Chief Business Development Officer, Liquid Intelligent Technologies.