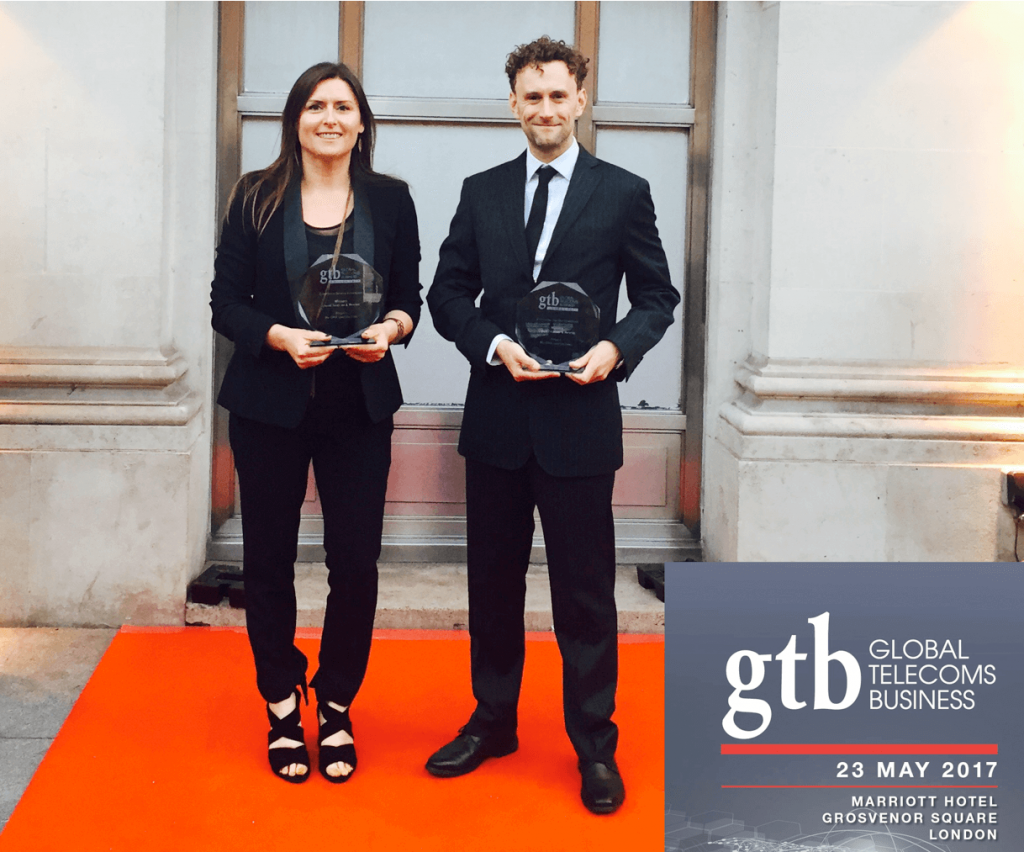 A new satellite technology pioneered in Africa by Liquid Intelligent Technologies and Newtec was among last night's winners at the Global Telecoms Business Innovation Awards, picking up the accolade for Enterprise Service Innovation.
The prestigious Innovation Awards recognise the industry's most innovative and successful project partnerships between operators and vendors over the last 12 months.
Last year Liquid Intelligent Technologies and Newtec deployed the first Mx-DMA® satellite links in Africa in response to increasing demand from enterprises wanting always-on satellite connectivity with channels always open and immediately available.
Mx-DMA is a new, dynamic bandwidth allocation technology from Newtec, which is featured on the company's innovative Newtec Dialog® platform and adapted by Liquid Intelligent Technologies for the African market. It provides high quality, dedicated connectivity to enterprises at a massively reduced cost by allowing bandwidth to be moved to where it is being demanded, exploiting the 'bursty' nature of an IP network – and providing TDMA-like on-demand variable bandwidth allocation with SCPC-like efficiencies.
This provides enterprises in Africa with dedicated always-on bandwidth allowing use of big data apps and constant corporate VPN links to HQs and other offices.
Gem Diamonds, a mining company in Botswana, was the first Mx-DMA deployment in Africa. Liquid Intelligent Technologies and Newtec worked with VBN Services, an enterprise service provider in Botswana which manages the networks of Gem Diamonds.
Stuart Brown, CEO of VBN, said "With the unique Mx-DMA technology, Liquid Intelligent Technologies and Newtec have developed and deployed a genuinely innovative technology which results in immediate benefits – both for end-users and system integrators like ourselves.
"We've been waiting for this in Africa. Thanks to Mx-DMA, companies here can now have full duplex over satellite with minimal latency; a service which provides the capacity, speeds and quality needed for corporate data and voice services."
The Newtec Dialog platform with its unique, award-winning Mx-DMA technology is now available across Africa and suitable for all types of enterprises in Africa including banking, oil and gas, SMEs and enterprise networks, broadcast cellular backhaul, Government and defence.